Eye Health and Vision Exams
Some people might assume that if they can see fine, or if they already have corrective lenses, there's no reason for eye exams. What many don't realize is that checking your vision is only one aspect. In this guide, we explain the importance of eye exams, what to expect during one, and more. We at Riviera Opticare in Mesa, AZ, and Scottsdale, AZ, are here to help.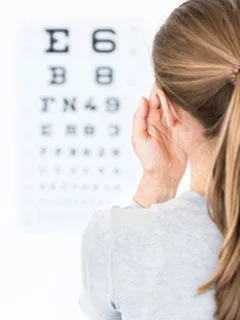 Importance of Having Regular Comprehensive Eye Exams
There are important reasons to have annual eye exams. The first is that some people might think that they're seeing clearly but might actually have some type of vision challenge. After getting corrective lenses, they might quickly realize how wrong they were. Having regular exams can help ensure that you actually are seeing as sharply as possible.
The second reason is that eye health is not all about refractive errors. An optometrist can also screen for conditions like glaucoma and cataracts. Early detection and treatment can be essential for preventing or slowing their progression.
Another reason for a eye exam is that they go beyond vision screenings and visual issues. Though your vision is checked, your general eye health is also checked. This can be essential to your overall health, as signs of many conditions like diabetes might actually show up in the eyes.
What Happens during Comprehensive Vision Exams?
Eye exams include a variety of aspects, potentially beginning with a discussion and collecting information about your medical history and visual history, as well as your family medical history. You might then proceed to undergo different eye health screenings and tests. These tests may be used to help you discover different eye diseases and conditions that you might have. This can be important because certain eye disease, such as glaucoma, might not be noticed by the patient alone until permanent vision loss has already happened. However, these diseases can be detected by an eye exam before this vision loss happens which can help you to get treatment.
If your comprehensive vision exam test shows that you need corrective lenses, additional tests are performed to determine the best prescription.
Schedule Your Eye Exams with a Mesa, AZ, and Scottsdale, AZ, Optometrist on Our Optometry Team
Whether you need an eye exam or comprehensive vision exams, our team at Riviera Opticare is here to help preserve your eye health. You can schedule an appointment with our Scottsdale, AZ, office at (480) 991-6432 or our Mesa, AZ, office at (480) 827-9184. We are here to help you get eye health screenings for different eye diseases such as glaucoma and cataracts. We can even help find diabetes and we see our patients at least once a year.